What to do when it comes to your bridal party thank you gifts? A questions all bridal couples ask themselves as they want to give a genuine, yet practical token of their appreciation. Finding the perfect gift for each member of the bridal party can sometimes be a difficult decision. We've found a few fabulous ideas sure to please everyone.
Gifts For The Men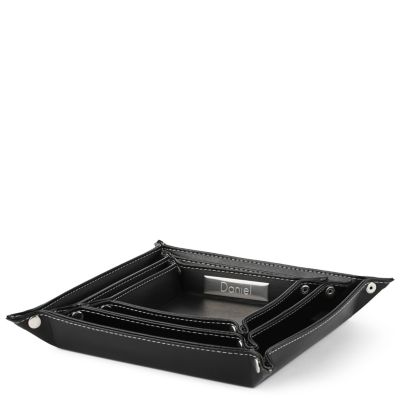 Valet Tray Set
Thank your groomsmen with classic storage for their accessories! This trio of nesting trays organizes a man's essentials with a dash of elegance, especially when a personalized nameplate is added with his name or initials. At the end of the day, every man needs a place to empty his pockets.Valet trays measure 11″ square, 9 1/2″ square, and 8″ square; set of three trays with one nameplate.

Personalized Leather Money Clips
Tell your groomsmen to wave bye-bye to their bulky wallets on your wedding day. Instead, give them these sleek, leather money clips for their tuxedo pockets. Post-wedding, they'll be so spoiled by the style and convenience of these combo money clip/credit card holders that they'll never look back. Available in brown and black leather money clips. choose from circle or block monogram to personalize. 4″ x 2.75″.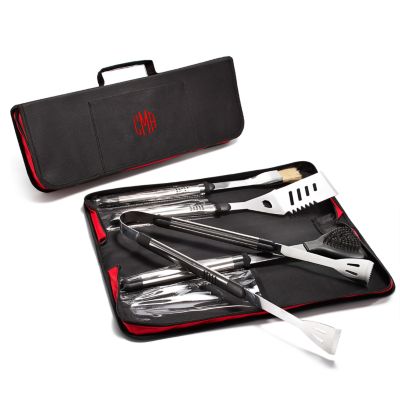 Personalized Barbecue Kit
This sleek carrying case conceals an arsenal of high-end grilling tools for your groomsman that takes pride in turning out the perfect barbecue. Adding his embroidered monogram to the sturdy polyester exterior will make him feel (and probably act) like a professional chef. the case features a carrying handle and zippered closure and inside rests a grill brush, spatula, basting brush, and tongs — all in stainless steel. kit measures 19 1/2″ x 5 1/2″ x 2″.
Gifts For The Ladies
Friendship Vase
Elegant simplicity is right up their alley, so thank your bridesmaids with these sophisticated, personalized vases. Made from hand-blown glass, the modern vase gracefully tapers to a sturdy base. The embellishment of a script monogram makes it a thoughtful keepsake she'll treasure. each engraved vase measures 8 1/2″ h x 4 5/8″ l x 2″ w.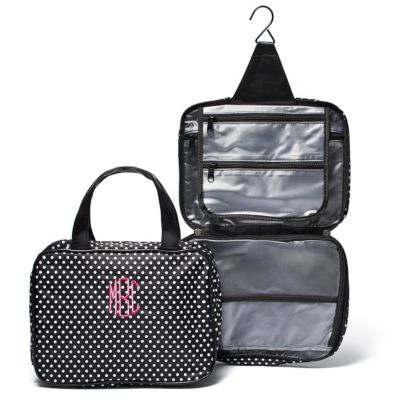 Hanging Cosmetic Case
She'll love to keep her beauty routine organized when she's on the go with this pretty and practical hanging cosmetic case. The clear, zippered windows put your beauty arsenal on display, making touch-ups quick and easy! Have one embroidered for each of your bridesmaids and present them at your bridesmaid luncheon — they'll appreciate the convenience on your wedding day and while you're at it, grab one for yourself for the honeymoon (with your new monogram, of course). The adorable polka-dot cosmetic case has sturdy leatherette handles and a hook for hanging. measures 10 1/2″ x 8″ x 4″ when closed.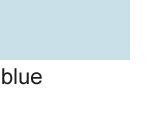 Luxury Spa Robe
Soft and plush in cotton terry, this personalized spa robe is ideal for a girls' spa day for wearing during wedding day preparations. Customize each luxury spa robe with your choice of color-embroidered monograms for a personalized bridesmaid gift that they will appreciate at home. The cozy cotton bridesmaid robes measure 38″ long with 8″ sleeves.
Gift For The Kids
Kids love to see their names! These sweet and sturdy standing initials make the perfect gift for your little flower girl or ring bearer. Parents will love arranging these artisan-made initials on bookshelves in kids' rooms. No child's room is complete without a few abc's! Perfect for a child's name, initials or get creative with a fun phrase — 'dream' on a bedside shelf. Handmade in Brooklyn, NY. Measuring 2″ h x 1″ w. Not recommended for children under 3 years old.
Please click on product photos for more information.